| | |
| --- | --- |
| | |
Doug Deuchler has been reviewing local theater and delving into our history for Wednesday Journal for decades. He is alsoa retired teacher and school librarian who is also a stand-up comic, tour guide/docent and author of several books about Oak Park and surrounding communities. Here's your chance to tap into Doug's knowledge of local theater, film and history.
Latest News Articles
The 45th season of Oak Park Festival Theatre opened this week with a stunning production of the beautiful, many-layered modern play, Elizabeth Rex, a witty and poignant two-act work by Canadian playwright Timothy Findley.
I have been hooked on western movies, books and TV shows for over 70 years.
It's no secret that Val's halla Records, 239 Harrison St. in the Arts District, has been struggling.
We don't often get a chance to cover the dramatic productions of Oak Park & River Forest High School on these pages, but currently there is a fascinating and unique show playing in the Little Theater that deserves attention.
Latest Blogs
The award-winning tour in which costumed interpreters portray assorted "residents" of the 140-year-old Forest Home Cemetery in Forest Park at their grave sites has been a very popular event for two decades.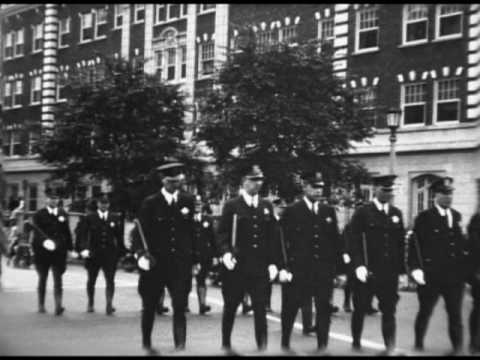 I was trolling You Tube and discovered an exciting 9-minute 16 mm film. It's apparently part of someone's home movies from the early 1930s. Check it out


Philander Barclay's story is fraught with failure and drug addiction, and it doesn't end pretty.