| | |
| --- | --- |
| | |
Latest Dining Blogs
Traveling through Oaxaca, I shot photos of mezcaleros: agaveros who tend the plants, palenqueros who roast, smash and ferment the pina, and the maestro, the master of this time-honored ceremony of taking a plant that flourishes in a hostile environment and then transmuting it into a spirit that reflects the land from which it came and the people who brought it forth. Here are some of the people who are making it possible for all of us to taste Mexico, the soon-to-be-walled-off republic that continues to fascinate with foods and spirits that make us very happy to be eating and drinking and alive.
Sometimes you find a food that's so enthralling, so intoxicating that you know you could keep eating it for a very long time, health consequences be damned. For me, such dishes are usually pork-based.
When most Spanish folks – Europeans not Mexicans or South Americans – hear "tortilla," they think of a kind of omelet that contains just three ingredients: potato, onion, and egg. The word "tortilla" means, literally, little cake, and the Spanish tortilla, when made correctly, is like a little cake. We eat a lot of eggs, but we've never made a Spanish tortilla, so I gave it a shot.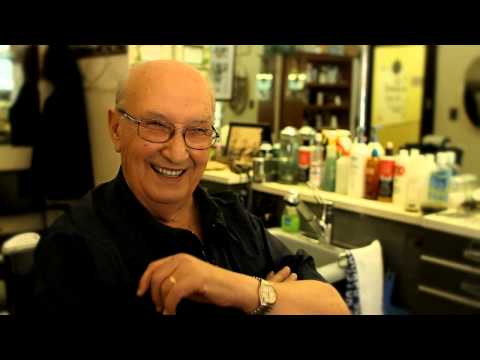 Emil Messina, my barber of many years, told me in the accompanying video that he'd work until "the day comes." Today, I found out, that day came. Some family health emergency, I was told, and then he retired. That's all anyone at the Oak Park Arms could tell me when I called for an appointment this morning. The front desk said a new barber would be taking over this coming Sunday.
Novo is a small and comfortable-looking restaurant on Lake near Oak Park Avenue. It's been open a little over a year, This place has long attracted us. Intimate looking, somewhat dark and relaxed, it's inviting. We finally had a chance to drop in.
There's no such thing as a free lunch, the saying goes, but for the month of March restaurant lunches throughout downtown Oak Park are coming pretty darned close.
Cucina Paradiso has undergone a renovation to rejuvenate and update its image. Gone are the white tablecloths (which generally now feel a little old-timey), in are new banquettes (cozy!), though many of the posters remain on the walls: you'll still recognize the places. My main interest, of course, was in the renovated menu.
Real pot pie from Spilt Milk, a real good bakery, now in Oak Park
There are food festivals all year 'round, and they seem to cluster in the warmer months, starting in the springtime. Here are three March fests, two down and one to go.
If the ingredients are in stock because they're included in dishes on the regular menu, you can have the people in the Francesca's kitchens mash up those ingredients in whichever way you want. Kind of like your own personalized off-menu item, which at first sounded kind of cool.