| | |
| --- | --- |
| | |
Twitter: DineOakPark
David Hammond, a corporate communications consultant and food journalist living in Oak Park, Illinois, is a founder and moderator of LTHForum.com, the 8,500 member Chicago-based culinary chat site. David is a regular contributor of restaurant reviews and food-related articles for Chicago Tribune, Chicago Sun-Times, TimeOut Chicago, Local Beet, and Chicago Reader, which published his seven-part guide to regional Mexican food in the city. He has also contributed food writing to blogs such as the Local Beet and Grubstreet Chicago. With his friend Michael Gebert (creator of Sky Full of Bacon video podcasts), he hosted a cable documentary on Hispanic chow at Chicago's Maxwell Street Market,and has just completed working on a video about Taste of Melrose Park. A returning guest on WLS and WGN AM radio, David produces the "Soundbites" series on the James Beard-nominated Eight Forty-Eight (Chicago Public Radio, WBEZ, 91.5FM); these radio pieces examine how Chicago chefs use sound in their kitchens; listen here: http://tiny.cc/QpCTA. David was featured on "Good Morning, America," "Chicago, Tonight," and Nippon TV when he developed recipes for preparing seasonal cicadas, which invaded Chicagoland during the spring of 2007. More information, including writing samples and bug-cooking videos, can be found at www.dchammond.com.
Latest News Articles
Editor's note: If it's good enough for Day of the Dead, it might be perfect for New Year's Eve:
Analogous to Halloween in the northern part of North America, Day of the Dead in the southern part of North America, specifically Mexico, is a celebration of life as well as a remembrance of the dead.
When I was a teenager, friends of mine in SDS went to Cuba to help harvest sugar cane — Venceremos!
Carnivore opened late last summer, and we've been there a few times to pick up meat and fish. The boys at Carnivore now also offer lunch. Stopping in for a sandwich is a good way to sample their hand-crafted wurst.
Saturday, July 27, was the second annual Edible Garden Tour sponsored by the Sugar Beet Co-op, which officially launched last February.
Latest Blogs
When I had young children in the house, I'd always buy unusual fruit that I found at grocery stores: dragon fruit, soursop, durian, whatever. Kids like fruit because it's sweet, and bringing home unusual fruit is an effective way to teach/show children that there's a lot of excellent stuff out there just waiting for us to try. It might be unusual, but it's worth taking a bite.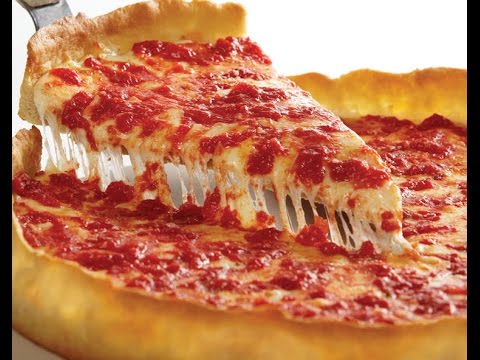 In the most recent installment of You Really Should Eat This, produced with Joe Kreml of the Village of Oak Park, I get into a little more detail about why I think this particular pie is so good.
Although watching the game from across the street lacks some of the immediacy and excitement of being in the stadium itself, there are many benefits to sitting on a rooftop on Waveland as you watch the game.
Readers of this blog know that I've wondered before about why it is that stores insist upon offering partially-bagged bread, exposing the ends to random fondling and crotch banging.